Ying Chien Co. was established in 1981. Over last thirty years we earn reputation in Taiwan foundry industry. Currently we employ 155 people and occupy land area of 59,840 square meters. Average yearly production is 24,000 tons. Maximum monthly production is 2,350 tons. Our main products are cast iron for machine tool industry. Maximum unit weight is 50 tons.
Recently, we are responsible to take care of employee during global economic recession period. Advanced European made computerized equipments and inspection instruments have been installed for sustainability management. Additionally, we cooperate with Japanese foundry company for technology assistance and exporting castings to Japan. Quality meet customer's requirement.
Ying Chien Co. installed the first Itlay IMF "Fast-Loop" furan molding system in July 2004 in Taiwan. Unit casting weight up to 1.2 ton and daily production of 40 tons can be produced. The advantages include quality, stability and surface finish. Fast-Loop process offer customer quick response, reduce delivery time and better quality casting and service.
We have purchased new land in Chia-Tai Industrial District for business expansion. We expect to produce ductile iron casting for wind turbine application in the near future. Then we will be one main contributor of global green industry.
---
Main Plant
Main plant of Ying Chien Co. is located in Chia-Yi city, with land area 14,572 m2.. UK brand OMEGA 50 tons/hr furan molding mixer is installed. Unit max weight of 10 tons casting can be produced.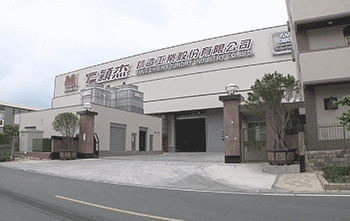 2nd plant
2nd plant of Ying Chien Co. is near main plant with land area 17,195 m2. Italy brand IMF automatic "fast loop" furan molding line installed to produce iron casting up to 30 tons/piece.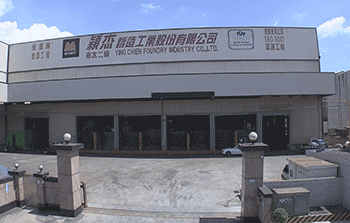 Fettling and Delivery Plant
Delivery plant's land is 12,082 m2, After shake-out, fettling and shot-blast, as-cast products treated by gate-riser cut-off, trimming, grinding and painting before delivery.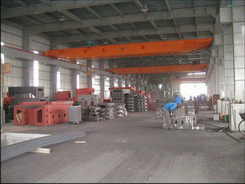 Wood pattern warehouse and flask stock yard
Area 15,991 m2.